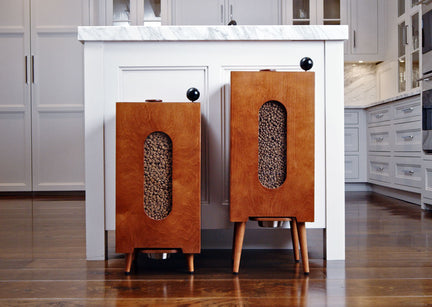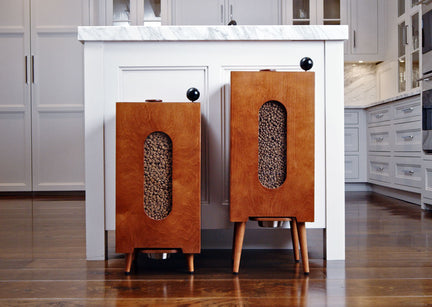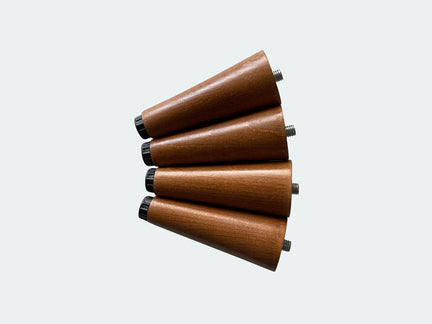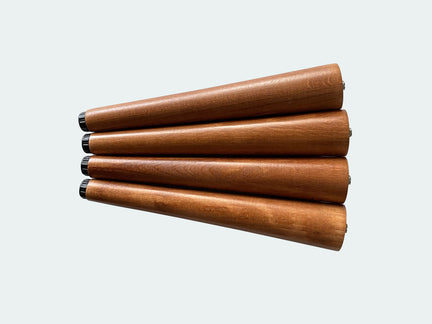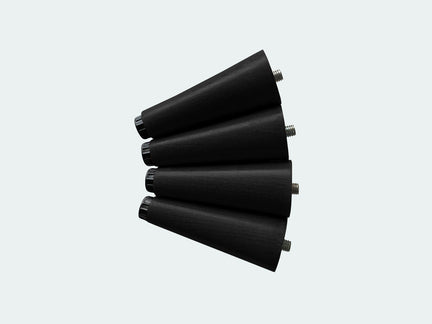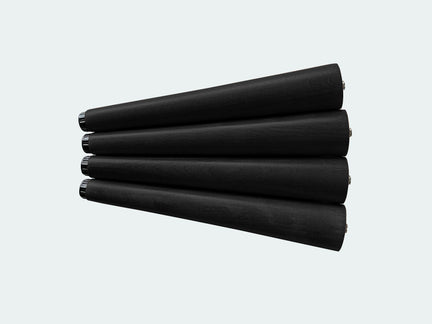 Houndsy Kibble Dispenser Legs
Sale price
$20 USD
Regular price
Unit price
per
LIMITED TIME ONLY
Sold out
A set of (4) mid-century modern wooden legs for the Houndsy Kibble Dispenser. These are available in a standard (bowl is 3" off the ground) and elevated (bowl is 8" off the ground) option.
Frequently Asked Questions
What is this for?

The kibble dispenser's legs are detachable, and we offer customers the option to purchase standard (3" off the ground) or elevated (8" off the ground) legs based on their needs.

How do I remove / install legs?

You can easily swap the legs by screwing them on or off the bottom plates. Just make sure your kibble dispenser has been emptied and is resting on a smooth, clean surface.